Voodoo Bones & Vaudeville Blues CD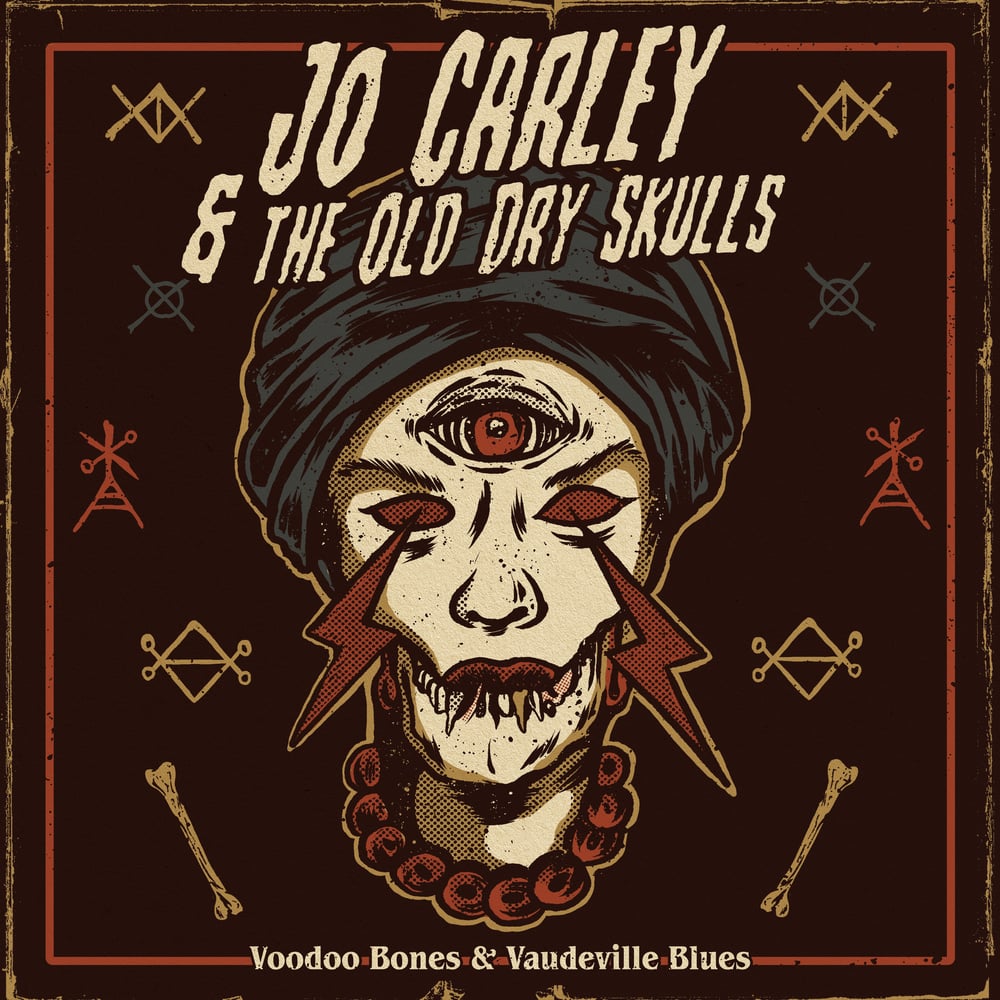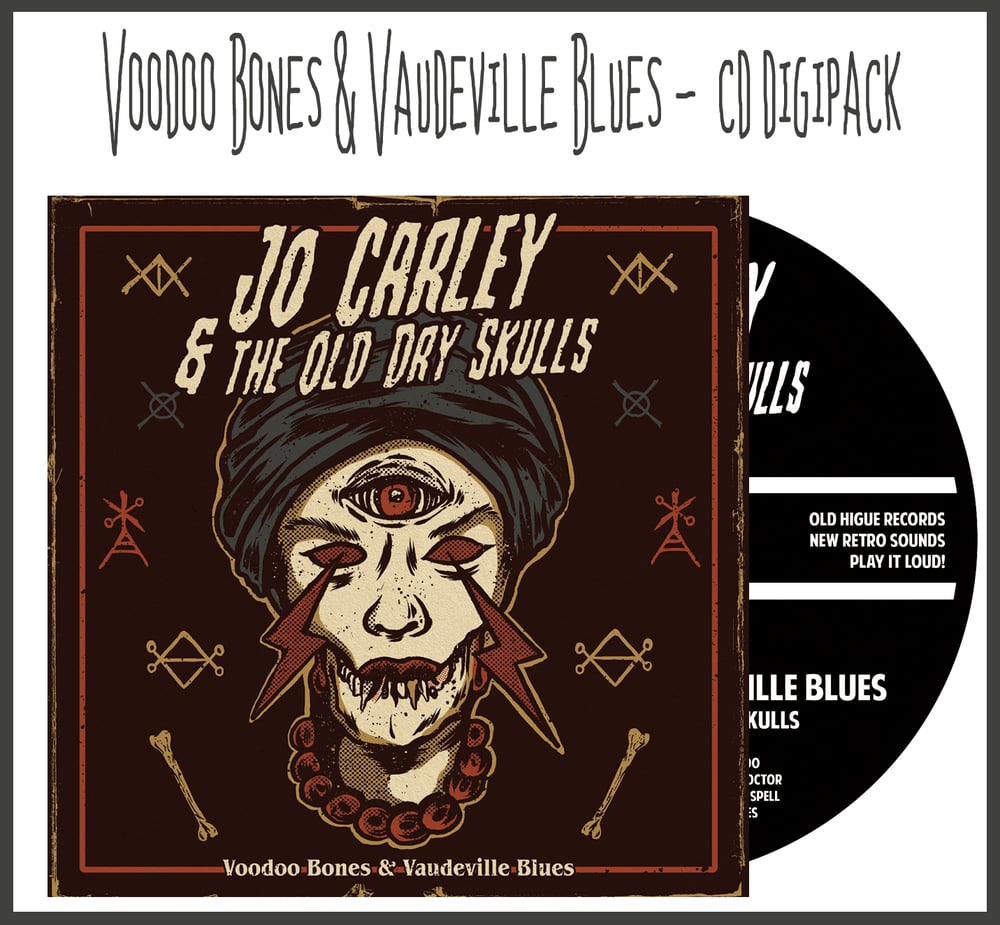 Making deals with the devil never bodes well and sometimes voodoo antics backfire. A woman's innocent trip to the jungle ends with a witchdoctor tricking her into marrying him. In the dead of the night she steals his zombie poison and uses it to set herself free. She now possesses all of his magic and celebrates the end of their tumultuous relationship, but he doesn't go away easy. Now a relentless zombie comes to bother her every night, creeping around giving her fright. Is she still under his spell?
Track listing:
1: Little Limbs of Satan
2: The Zombie
3: The Devil
4: She Got Him (With Her Voodoo)
5: Lose Your Soul
6: The Jungle
7: The Witchdoctor
8: Dead But He Won't Lay Down
9: Under Your Spell
10: Crowhurst's Lament
11: Shipwreck Blues
12: The Bone Readers
'Voodoo Bones & Vaudeville Blues' was recorded between April and September 2020 during the lockdown. With over 70 shows cancelled across Europe and the UK, the band decided to use the time and channel their creative spirits into something positive. Jo and Tim's tiny house on the east coast of England was converted into a recording studio and the album was recorded using old school techniques and just a few good microphones, with everything being engineered by the band themselves. This more primitive way of recording totally captures the bands unique sound. Jo's theatrical and powerful vocals are right upfront and the dynamics and energy of their live shows is captured on tape. The final recordings were mixed and mastered in just three days by Ed Deegan at Gizzard Recordings in London. Gizzard Recordings was chosen as it is one of the only vintage analogue studios in the country. The twelve tracks were mixed down to 1/4 mono tape using a collection of 1950's and 1960's reverbs and tape delays and vintage recording gear. The result is the bands most retro and authentic sounding record to date, it has all the vibe, sounds and character of the old Blues, Country, Skiffle, Calypso and Rock n Roll records that inspired them to make this album.
'Voodoo Bones & Vaudeville Blues' is out end of 2020 on Old Higue Records / New Retro Sounds.